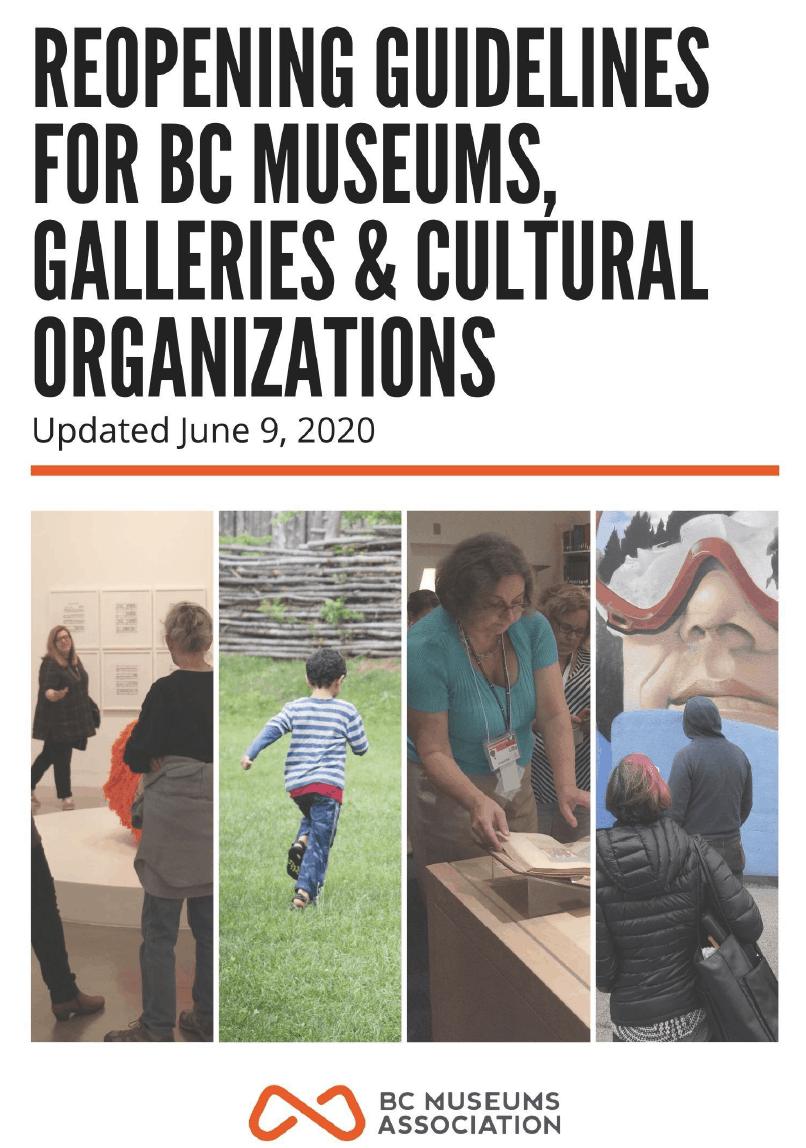 The BC Museums Association (BCMA) has compiled a guide, which has then been reviewed by the Government of British Columbia, to assist museums, galleries, culture centres, and heritage organizations in preparing their sites to be reopened to staff, volunteers, and the public.
Download the BCMA Reopening Guidelines
Please note that this is intended a living document that the BCMA will update as their understanding of the COVID-19 virus, best practices, government guidelines, and guidance from medical professionals evolves. While BCMA makes every effort to present accurate and reliable information, the information provided in this document is "as is" without any warranty of accuracy, reliability, or otherwise, either express or implied. Users of this Plan should not in any manner rely upon or construe the information or resource materials in this Plan as legal, or other.
Only your organization can decide the best path forward. The resources provided are intended to empower you to make the best-informed possible decisions as we approach an uncertain future.
You can contact the BCMA to learn more at [email protected].