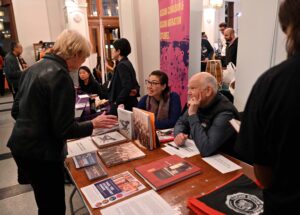 Join the Vancouver Heritage Foundation on February 22nd at Heritage Hall in Vancouver for a family-friendly evening of storytelling, music, table displays, and light refreshments to celebrate Heritage Week. All are welcome to attend.
By donation.
If you are a community site or organization with a presence in or service the City of Vancouver, have a heritage/historical connection and would like to participate in the event, please fill out the form on our website.
Please contact [email protected] for more information and sponsorship opportunities.
You can learn more on the Vancouver Heritage Foundation's Website.