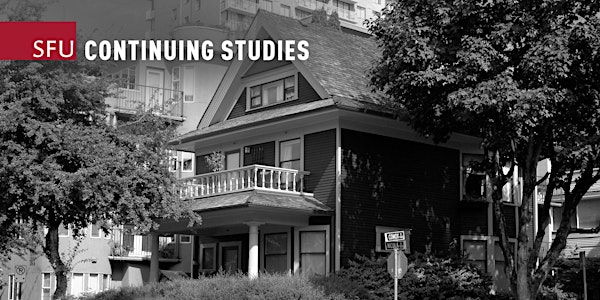 Building Reuse is Climate Action: The Greenest Building is the One That Already Exists
This lecture is presented by the SFU Liberal Arts & 55+ Program in conjunction with Heritage BC's Heritage Week 2023.
About 40 per cent of greenhouse gas emissions relate to buildings, with the vast majority coming from our existing buildings. But can we save our environment and our buildings too? We'll explore how both traditional and modern buildings offer potential for deep green rehabilitation, to reduce "operational carbon." Preserving the structure of these buildings alone prevents significant new emissions from "embodied carbon." We'll take a look at the work of conservation professionals who recognize value in the existing, to prepare buildings through multiple lifecycles and develop long-term solutions for their futures.